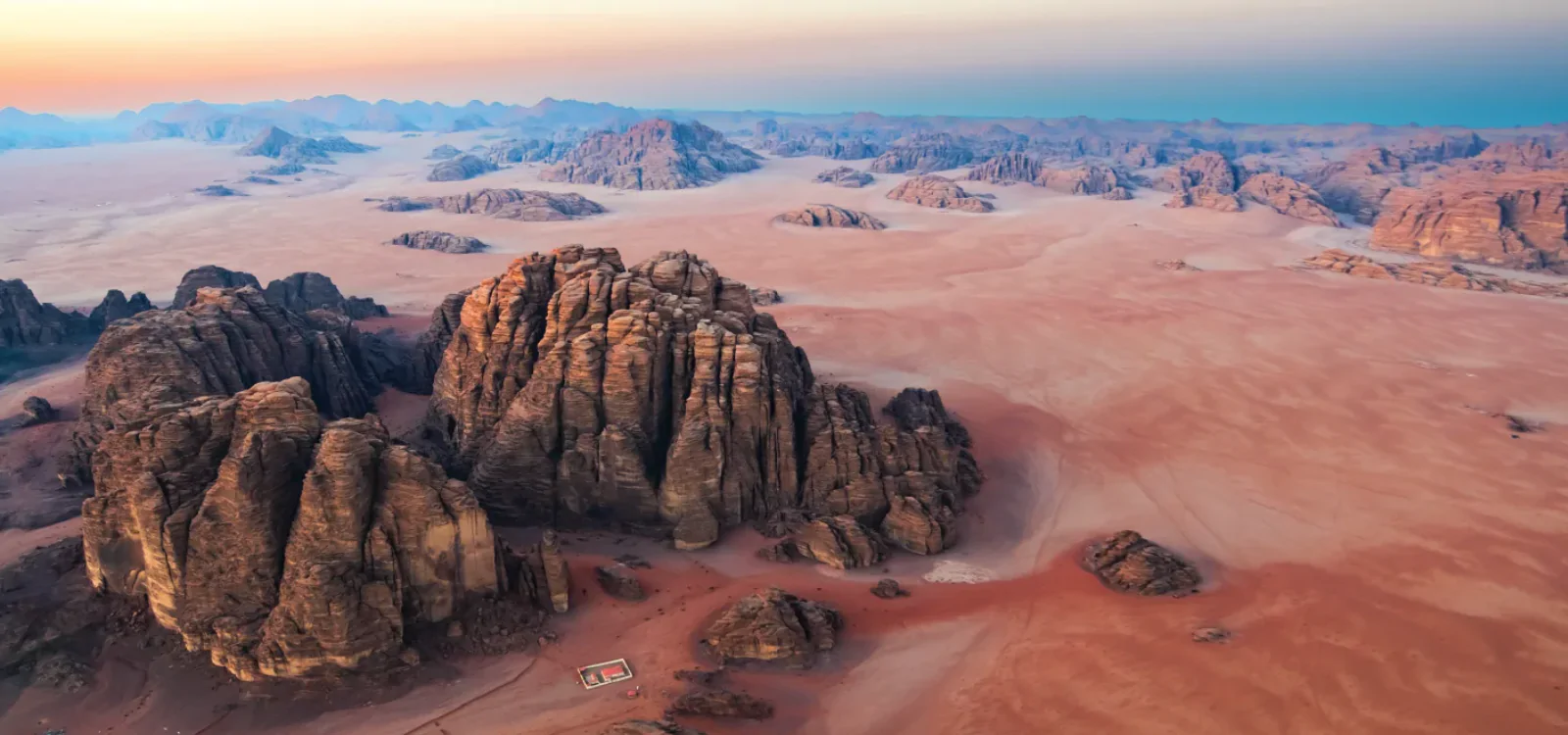 WHAT THE REGION'S BEEN WAITING FOR!
Since recently opening its doors to visitors from around the world, Saudi Arabia has quickly become one of the most exciting places for filming. With its endless, never-before-filmed deserts, mountains, and oceans, as well as world heritage sites such as Al Ula, a whole new host of world-class locations is suddenly within easy reach.
But accessing the right facilities and services within such a fledgling ecosystem can be understandably a little tricky, which is why we're so excited to see NEOM introduce their new NEOM Media Industries arm.
A WORLD FIRST
As we're sure, you already know (at this stage, who doesn't?) NEOM is part of Saudi Vision 2030's plan for the Kingdom's future and will be a whole new region built from the ground up. To help the region become a media-focused epicentre, NEOM Media Industries is on course to become the world's first physically and technologically integrated media hub.
And from what we've seen so far, they're well on their way to making it happen.
IT'S A NO-BRAINER
From world-class production facilities, state-of-the-art sound stages, including a highly sought-after volumetric stage, enviable production support, and resort-style accommodation mere steps away from the action, it's clear NEOM is making the film production process a priority.
And when it comes to production incentives, we know from experience that the Kingdom is encouraging projects in the country. NEOM is no exception, with a 40%++ cash rebate on all productions with a minimum spend of USD500,000.
AN EXCITING STEP FORWARD
Every project is unique, everyone's needs are different, and NEOM won't be ticking everyone's boxes for every project, but they're certainly offering a great service. We, for one, are excited about the possibilities.
View the Neom Screen production brochure here.