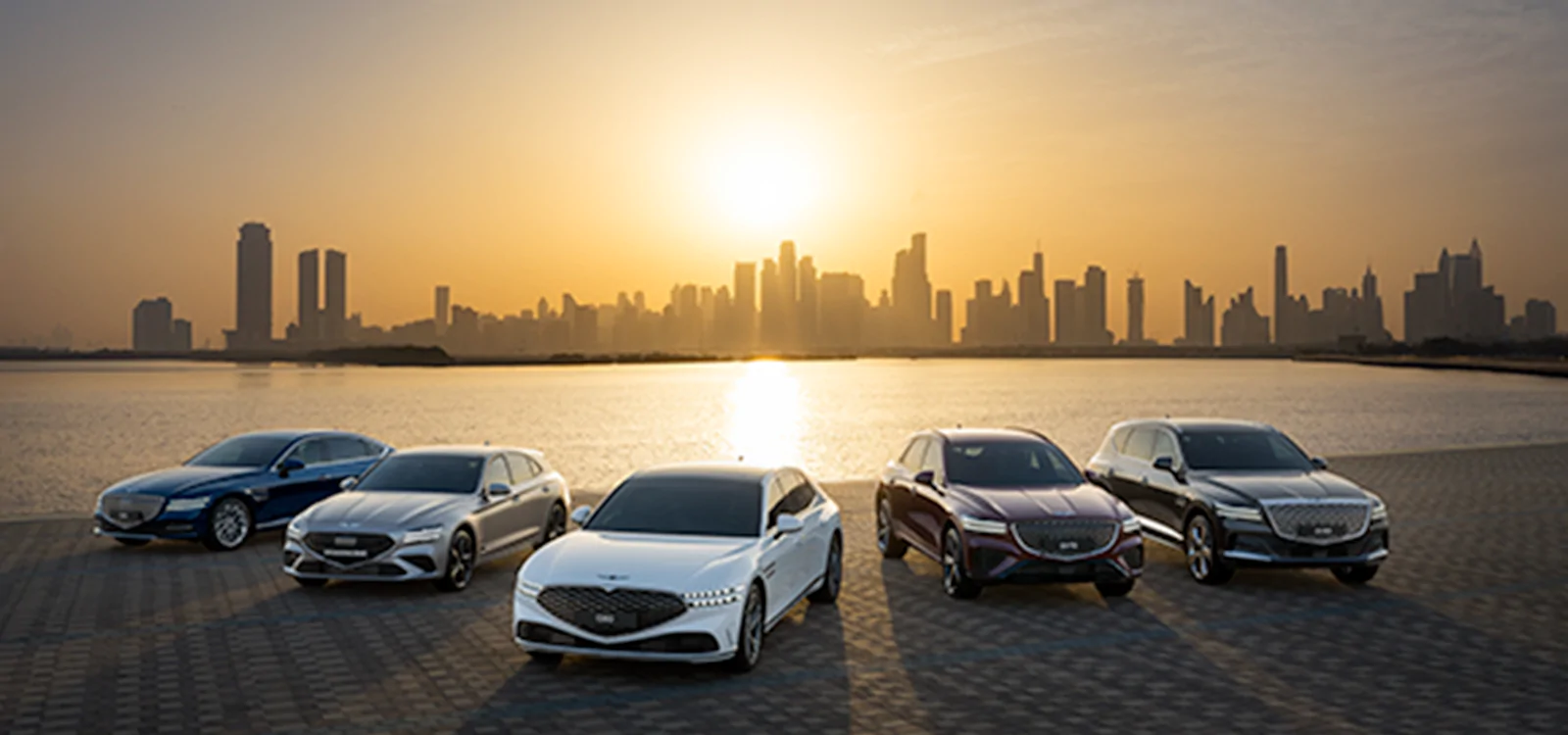 At Filmworks, we've always been guided by our passion for creating unique and captivating storytelling. We recently had the pleasure of collaborating with the INNOCEAN GENESIS team for the first time. We couldn't be happier with the experience, the results, and the relationships we made along the way.
FIVE MODELS. ONE FILM.
Together with the INNOCEAN GENESIS team, we embarked on a creative mission to showcase five individual Genesis vehicle models through one unified campaign, tackling the challenge from the conceptualisation stage all the way through to final execution.
The result was a stunning showcase of the GENESIS range interwoven across multiple character journeys, leading to one combined closing scene.
To showcase the five unique vehicles, we gave each of them a specific personality that reflected the customers they cater to. This creative approach allowed us to add character to the models and connect with the target audience on a deeper and much more personal level.
MAXIMUM EFFICIENCY TO MEET EVERY CHALLENGE
Our production process was structured to maximise efficiency. We had two teams working in parallel—one focusing on photography and the other on film.
Over the course of a three-day film shoot, we covered seven different locations, filming each GENESIS vehicle model and their unique characters. Photography for the campaign was equally ambitious, with two days dedicated to capturing 12 setups across five locations.
Our crews rose to the challenges, and we're all thrilled with the final results.
BRINGING THE CAMPAIGN TO LIFE
Another critical aspect of the campaign was the locations. We scouted diverse architectural backgrounds to ensure the settings were as distinct as the vehicles themselves. This attention to detail helped us create visually stunning content across both film and photography.
We even had the exciting opportunity to build a prototype Mars Rover, which helped emphasise the innovative characteristics of the GENESIS cars featured in the campaign. One of our cast members portrayed a scientist, and including this robot not only added depth to his character but it was fun to bring the machine to life on set.
Looking back on the entire production, we're so proud of our team's ability to solve every challenge they faced and ultimately create a memorable campaign that highlights the individuality of each GENESIS model as well as the harmony of the range.
THE GENESIS OF A NEW FRIENDSHIP
From the get-go, our working relationship with the INNOCEAN GENESIS team was seamless, and our direct contact, Ahmad Kalou, Account Manager, made the process even more enjoyable. His professionalism and dedication to the project played a significant role in its success, and we can't wait to work with Ahmed and his team again.
In our world of production and marketing, nothing is more rewarding than a successful collaboration between creative minds. Our experience with INNOCEAN GENESIS has been a testament to the power of teamwork. We are excited to see what the future holds for Filmworks as we explore new creative horizons.