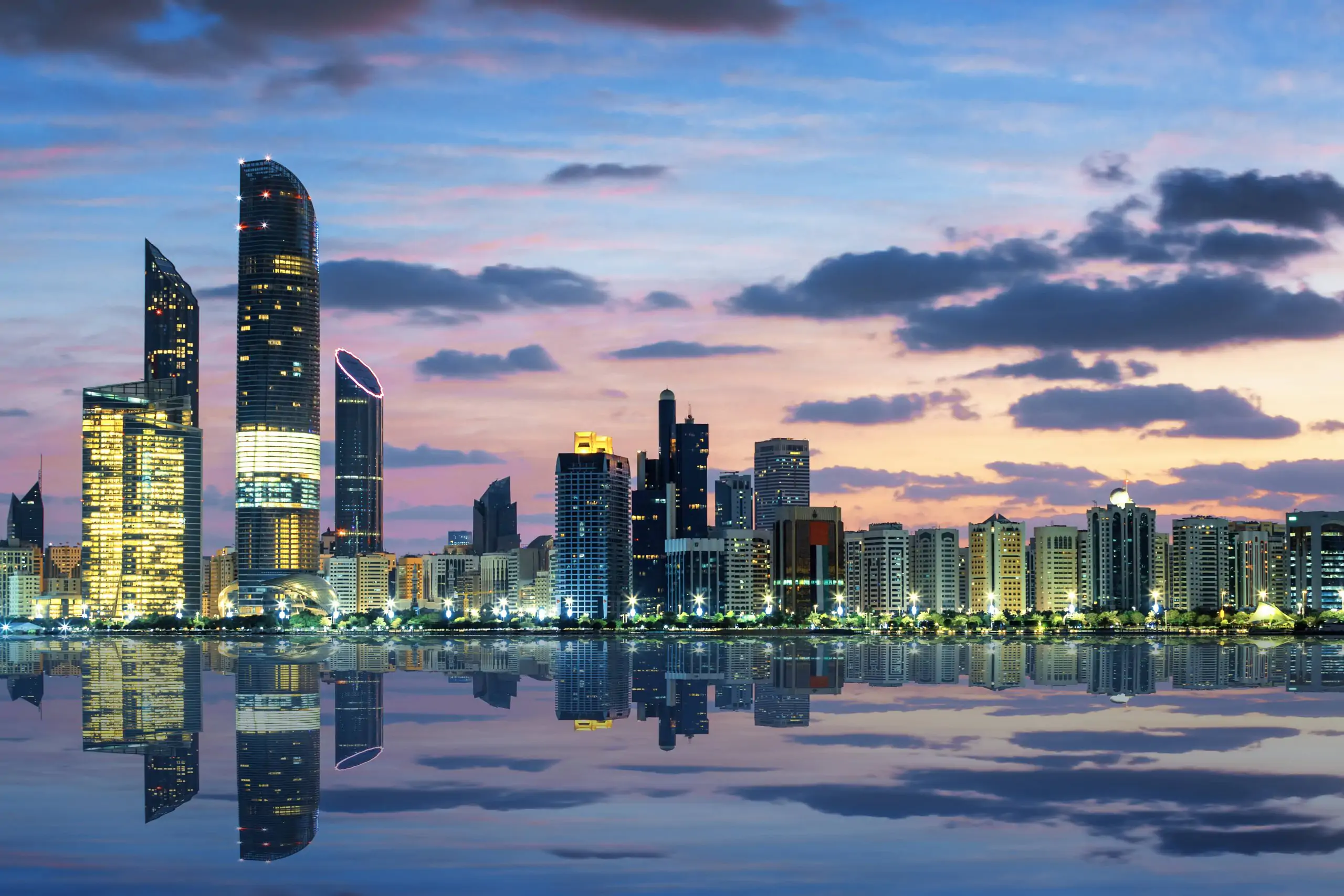 Abu Dhabi, the United Arab Emirates capital, is a production haven for film and television professionals. With incredible shooting locations—from deserts and ocean waters to skyscrapers, culture and eco-tourism—as well as being backed by generous financial incentives and world-class production services, Abu Dhabi is a set ready to go.
Here are four of the best reasons as to why you need to shoot your next feature film TV series, documentary or commercial in Abu Dhabi
1. The Return of the Money: 30% Cashback Rebate
As an international production, incentive scheme, and by far the most alluring reason for filmmakers, The Abu Dhabi Film Commission offers a generous 30% refund of Abu Dhabi Qualifying Production Expenditure (ADQPE).
The rebate covers two production expenditure types offered to those who utilise production and post-production services in Abu Dhabi.
Who qualifies for this rebate?
There is a broad list of productions that qualify. Still, the defining criterion for the rebate eligibility is that the production company must have a valid Media Zone Authority Trade Licence, which Filmworks hold and can use to support international or regional Producers in their filming requirements in Abu Dhabi.
Projects that are using Abu Dhabi based post-production services as part of a co-production or facilitation agreements qualify. All other expenditures are only valid if used within Abu Dhabi.
Productions that qualify for the rebate
Feature films
Television dramas
Documentaries
Commercials/adverts
Digital content services
Visual effects (PDV) services for projects shot inside or outside Abu Dhabi
Please note, music videos, personal and fundraising projects do not qualify.
2. Location Diversity
The Emirate has all you need to pull off a visually impressive production, with blue skies all year round and diverse location scouting by Filmworks; you are not short of choice or assistance in Abu Dhabi
Surrounded by the warm Arabian Gulf, picture-perfect white sands and blue waters complement the bustling city.
Largest Oasis in the Emirates
Ripe with cinematic potential, Al Ain Oasis, is a 1200 hectare site containing over 150 000 date palms.
Abu Dhabi's golden dunes cover over 1000 kilometres making it the world's largest desert.
The city boasts many futuristic skyscrapers that teeter on the edge of impossibility. From the Aldar Headquarters' shining, giant coin shape to the intimidating mirror-like cluster of the Etihad Towers.
3. Culture
Abu Dhabi is quickly flourishing to the forefront of the UAE's arts and culture scene. Whether the backdrop, focal point, or setting of a scene, these spectacular museums and archaeological are a site to see.
With a vast 180-metre wide dome that umbrellas this 'museum city' of 55 buildings surrounded by sea on Saadiyat Island, the Louvre is architecturally stunning. The dome comprises eight layers creating 'a rain of light' on the inside during the day, while at night, 4,500 lights illuminate the building to appear as a net of stars.
Abu Dhabi Heritage Village
A reconstructed oasis desert camp and traditional fishing village mimic desert life for premodern Abu Dhabi people. An authentic location which depicts cultural life in bygone years.
4. Entertainment
Abu Dhabi has outstanding entertainment hubs providing thrills and adventures for tourists and filmmakers alike. From fast cars to desert stars, the Emirate entertains your crew and audience.
A theme park dedicated to everything fast, Ferrari World offers adventures from zip lines to roller coasters as well as a 52-meter loop—which happens to be the tallest in the world. The impressive collection of vintage Ferrari cars on-site can take you back in time, some dating back to 1947.
Adding to the entertainment on Yas Island is the world's largest indoor theme park. With many attractions and 29 state-of-the-art rides across the park's Gotham City, Dynamite Gulch, Bedrock, Cartoon Junction, Metropolis and Warner Bros. Plaza, there is diversity and choice to have fun.
An Emirati-themed waterpark with over 40 rides, slides and attractions, the park is home to the longest suspended roller coaster in the Middle East (over 550 meters long).
At the centre of Yas Island is the most expensive circuit ever built (more than $1bn USD). Home to the Abu Dhabi Grand Prix, Yas Marina is a high-tech 5.554km loop with 21 turns and almost 4,700 light fixtures—the world's biggest installation at a permanent sports venue.
5. FILMWORKS Production House: Prepped and Prepared
When filming in Abu Dhabi, Filmworks provides professional support with every step of the way to ensure your project is a success.
Filmworks is production prepped to provide you with:
Experienced location scouting
Internationally trained crew
Facilitation and development of films from start to finish
Full government services offered including
· Visas
· Script approvals
· Customs clearance
· Shooting permits
6. Eco-tourism
Shooting in Abu Dhabi gives you a chance to experience and promote wildlife and natural habitats' conservation efforts. Sandwiched between the sea and desert, you will find a spectacular diversity of fauna and flora making for unique scenic shots.
As home to the largest number of humpback dolphins (a total of 2000) and the second-largest population of dugongs (the manatee's cousin), the waters of the Arabian Gulf offer incredible potential.
Al Wathba Wetland Reserve
Four thousand migratory flamingos flock to the wetland from Autumn to Spring months. You can witness them from a viewing deck that sits on the edge of the waterway. Besides the glorious flamboyance of flamingos, the wetland is home to an additional 250 species of birds, small reptiles and insects.
Eastern Mangrove Nature Park
The Environment Agency Abu Dhabi protects one of the Emirate's most critical ecological assets, the mangroves. Rich with biodiversity, the park has mangrove forests, algal communities, salt marshes and mudflats. You can find animals such as herons, crabs, flamingos, turtles, foxes, dugongs and humpback dolphins in and around the water.
As a haven with endless cinematic potential and generous financial and professional assistance, Abu Dhabi and Filmworks remain dedicated to supporting you with your next production.
Contact us for production services on your next feature film, TV series, documentary or commercial.